Software
The Software Four Data team is composed of a multidisciplinary team:
Back-end developers

Front-end developers

UI/UX designers
This team works continuously on our web and mobile platforms to offer you improvements and new features every month in order to improve your experience with our web solutions! We take it to heart to develop new options taking into account all your valuable feedback to help us build a complete solution. 
We also have developers and designers who specialise in monitoring and building custom web platforms/plug-ins: from requirement specification, interactive mock-up, project construction and platform/plug-in delivery.
activatable plug-ins
Four data has a set of plug-ins at your disposal to enhance your platform with additional options. 
Transform your platform into an operational management tool and make its use part of your daily life!
The modules that can be activated allow you to act on different points: predictive maintenance, data analysis and reporting, customer relations, order management, geo-fencing, alert systems, marketing actions and much more!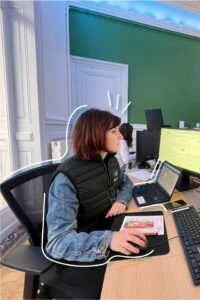 SPECIALTY :
UX/UI designer*
Marine works with your user experience to design a pleasant and easy-to-use interface!
"My role is to make your experience as pleasant and satisfying as possible. My goal is to always put myself in your shoes and offer you solutions that perfectly fit your needs!"
*The UI designer (user interface design) takes care of the link between the machine and the human being. He is in charge of the general design of the interface, the clarity of the navigation, the optimisation of the paths and also the quality of the content. His objectivity is guided by efficiency.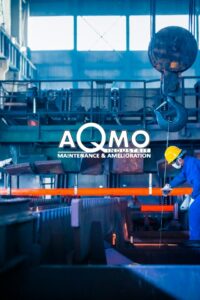 APPLICATION :
Techview, solutions for Industry 4.0
Targeting zero breakdowns!
Techview has developed an innovative vibration analysis technology. With their solution, supervise your machines and anticipate breakdowns before they happen to avoid a decrease in productivity. Their predictive maintenance solution connected to your machines is offered as a turnkey solution. Wireless sensors, remote monitoring, automatic and personalised remote diagnosis…all connected to a supervision platform!
Four Data and Techview worked together on the web development part.
The AQMO project is still ongoing! We are building and delivering the various parts requested in 'batches'.
Would you like to test one of our solutions?
Four data offers you to test one of these solutions now! The QR CODE module which allows you to see easily and with a flash the content, information etc. of one of your equipments!
You can flash this QR code and see the information live!
Contact form

What if we started your project?