Hardware
At Four Data, the hardware department is responsible for the development, integration and manufacture of sensors.
When a monitoring need is identified by our marketing department or by one of our customers, the Hardware department researches, adapts and develops (if necessary) a sensor that meets the intended use.
The different points on which our team operates :
Choice of measurement and communication technologies

Mechanical and electronic design of the sensor, creation of the embedded program

Production of prototypes and then a pre-production run

Laboratory tests then in situ

Industrialization

Product quality monitoring
knowledge

Your IoT project from A to Z!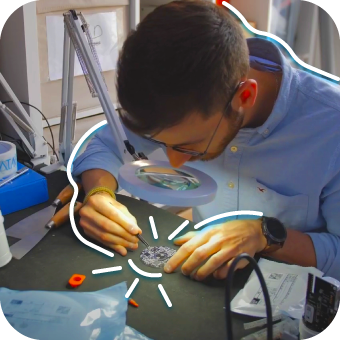 Design and programming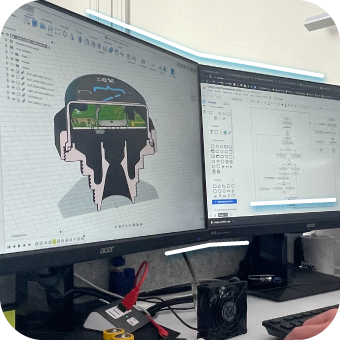 Conception and integration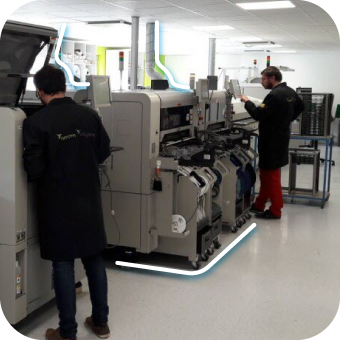 Industrialization process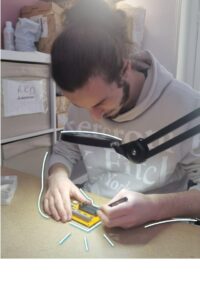 SPECIALTY
Electronic engineer
Vincent works at Four Data on the design of new sensors!
Development and testing of an electronic card to read the weight from load cells and transmit the measurements via lte-m and NB-IoT communication networks.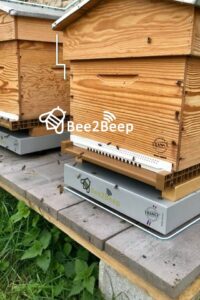 APPLICATION
Bee2beep, connected hives
Avoid emergencies and unnecessary travel!
It is precious for beekeepers to have data on their hives. Four Data has developed a connected scale to monitor hive weight, temperature and humidity.
The scale adapts to any hive size and sends the measured data every 30 minutes to an online interface allowing the beekeeper to follow the evolution of weight, temperature and humidity, as well as to set up e-mail and sms alerts.
Read more: : https://bee2beep.com/produit/balance-connectee-pour-ruche/
Contact form

What if we started your project?