The new Four Data mobile application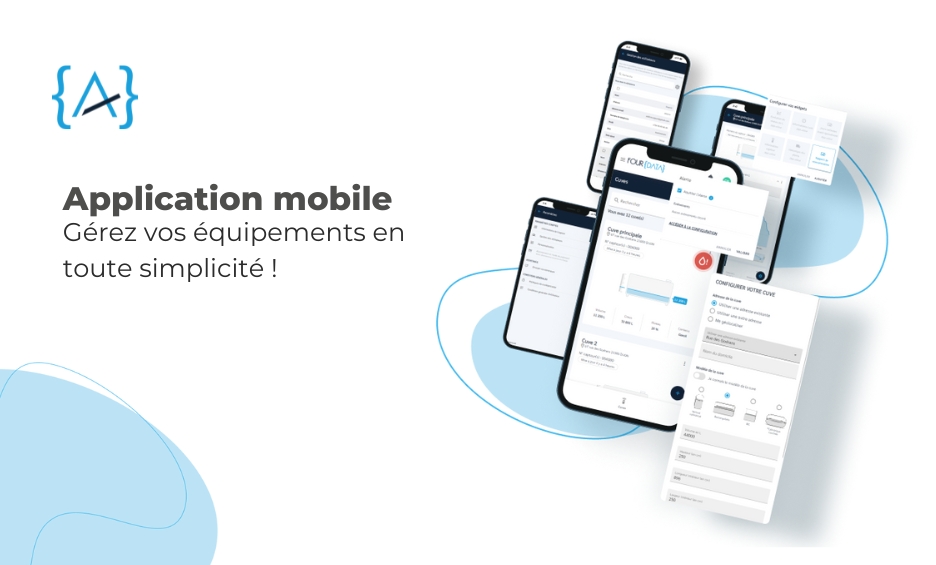 The new Four Data mobile application :
The Four Data mobile application is coming to your phone! We are pleased to announce the release of our new mobile application available on the App Store and Play Store.
FOUR DATA through its catalogue of connected gauges and web modules allows to equip and visualize easily different types of equipment to facilitate interventions (filling request, pumping, operational maintenance, fault reporting, etc.), to help sales and logistics staff in their strategic and operational commercial tasks.
Our system therefore allows you to easily visualise your equipment remotely and thus avoid breakdowns, overflows, theft or technical problems and much more!
Ideal for : Tanks (fuel and gas), silos, beehives, generators, mobile equipment and much more!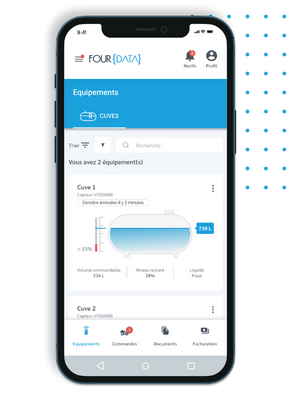 MANAGE AND ADD YOUR EQUIPMENT
You will have access to your equipment overview with level history, fillings, additional information and much more… You can also easily add new equipment directly from your Fuel it mobile application!
BE ALERTED AT ANY TIME
You can be notified in case of limit, variation or status change thanks to the customizable alert system on your equipment. Push notifications make their appearance in addition to email and SMS alerts!
INVITE NEW USERS TO JOIN THE SPACE
You can allow other users to join your SENS space to consult or manage your equipment.
Mobile application designed for professionals and individuals!
Alert systems: Mail, SMS and push notification
Do you have an IoT project for your company? Contact us now! 
With our experience of several years in the field of IOT, FOUR DATA has been able to complete its know-how over the years, from the ideation to the concrete realization of your project. Let's builds together your IOT management platform for smart objects!
Partager l'article