Aurélien DUMARCHE, Sales Manager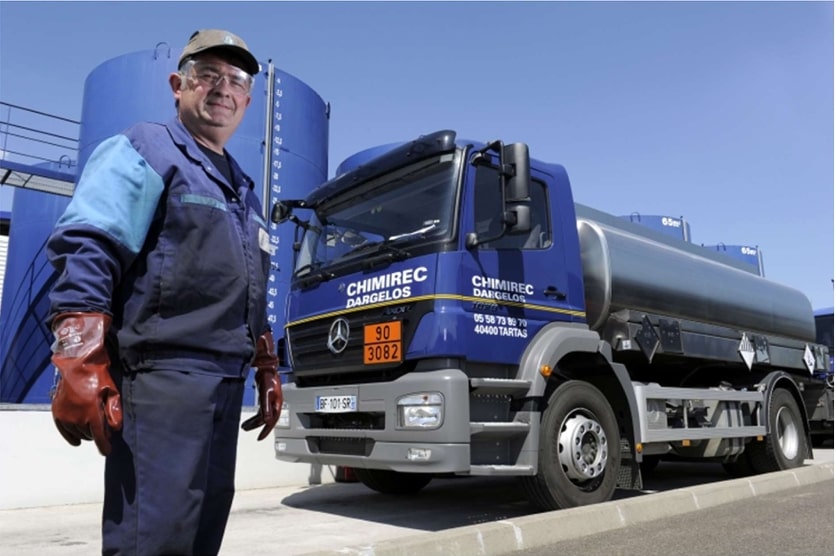 Chimirec Dargelos, part of the Chimirec group, a major player in waste collection and recovery.
The Chimirec group specialises in the collection, consolidation and treatment of dangerous and non-dangerous waste. Their objective: to recover and transform the waste collected from their professional customers. Established throughout France and internationally, the Chimirec Group is the French leader in the collection of black oil.
In order to enrich its service offer, Chimirec now offers its customers the Datawaste connected solution. They can now monitor their filling rate and no longer worry about the risks of overflowing, which has a strong impact on the environment and working conditions. With Chimirec's Sensors, Chimirec can also trigger remote collections without any intervention from the customer.
Aurélien DUMARCHE, Chimirec's National Sales Manager for D.A. & networks, is in charge of the project: "Chim'Sonde is a differentiating offer for Chimirec. It is part of the threefold approach that our customers take on a daily basis:
● the environmental impact by preventing tank overflows
● digitalisation by simplifying the management of this waste: a collection request is automatically sent to the collector when the set level is reached
● traceability, the customer can monitor and record his liquid waste production on a daily basis.
The response from our clients and our teams has been excellent, I am very proud that this project has come to fruition and very happy to have been able to rely on FOUR DATA  to make it a success! »
Read the full press release : http://static.ccm2.net/scrib-files/23371646.pdf
Partager l'article